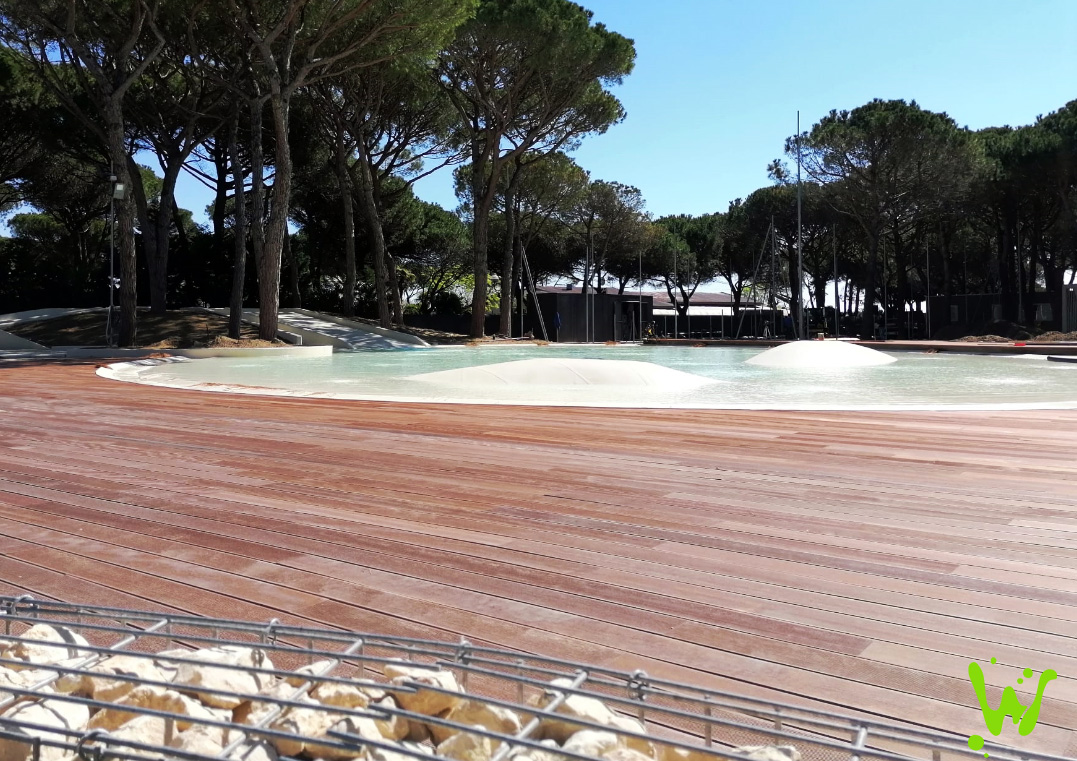 Lagoons, swimming pool, the sea: a 4-star water experience at Waikiki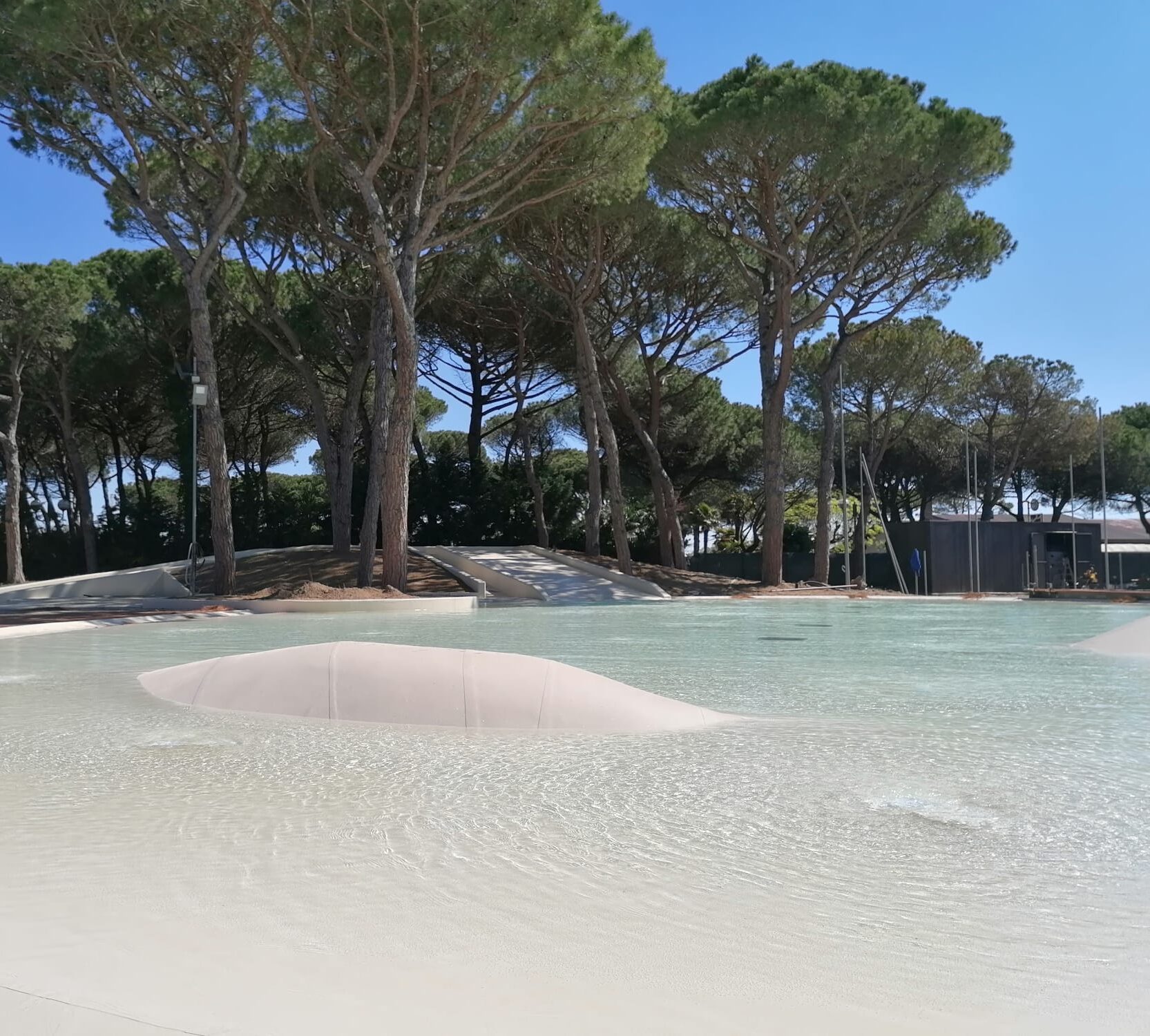 Dream lagoons, relax and fun
The Waikiki Camping Village of Jesolo for the 2021 season opens the doors of the Natural Art Oasis to its guests to a new water experience: lagoons, swimming pools, sea… A whole new world to immerse yourself in, this year awarded with the assignment of the fourth star. Let's start with the most awaited novelty of the 2021 season: the extraordinary new lagoon extended over 500 square meters. Let's discover together the surprises of the new Waikiki.
From this year on, not one but two lagoons for the enjoyment of young and old. Slides, water games and the safety offered by the soft rubber lagoon floor. The new lagoon immediately catches the eye with its structure that incorporates the undulating shapes of the dunes that separate the beach from the pine forest. Elegance and quality of the wood make the walk on the deck a pleasure for the eyes as well.
In the images below it is possible to take a look at the futuristic project that places the structure in perfect harmony with the natural landscape. Inspired by nature is the lagoon floor made of soft material, but also the work of art that will be placed inside.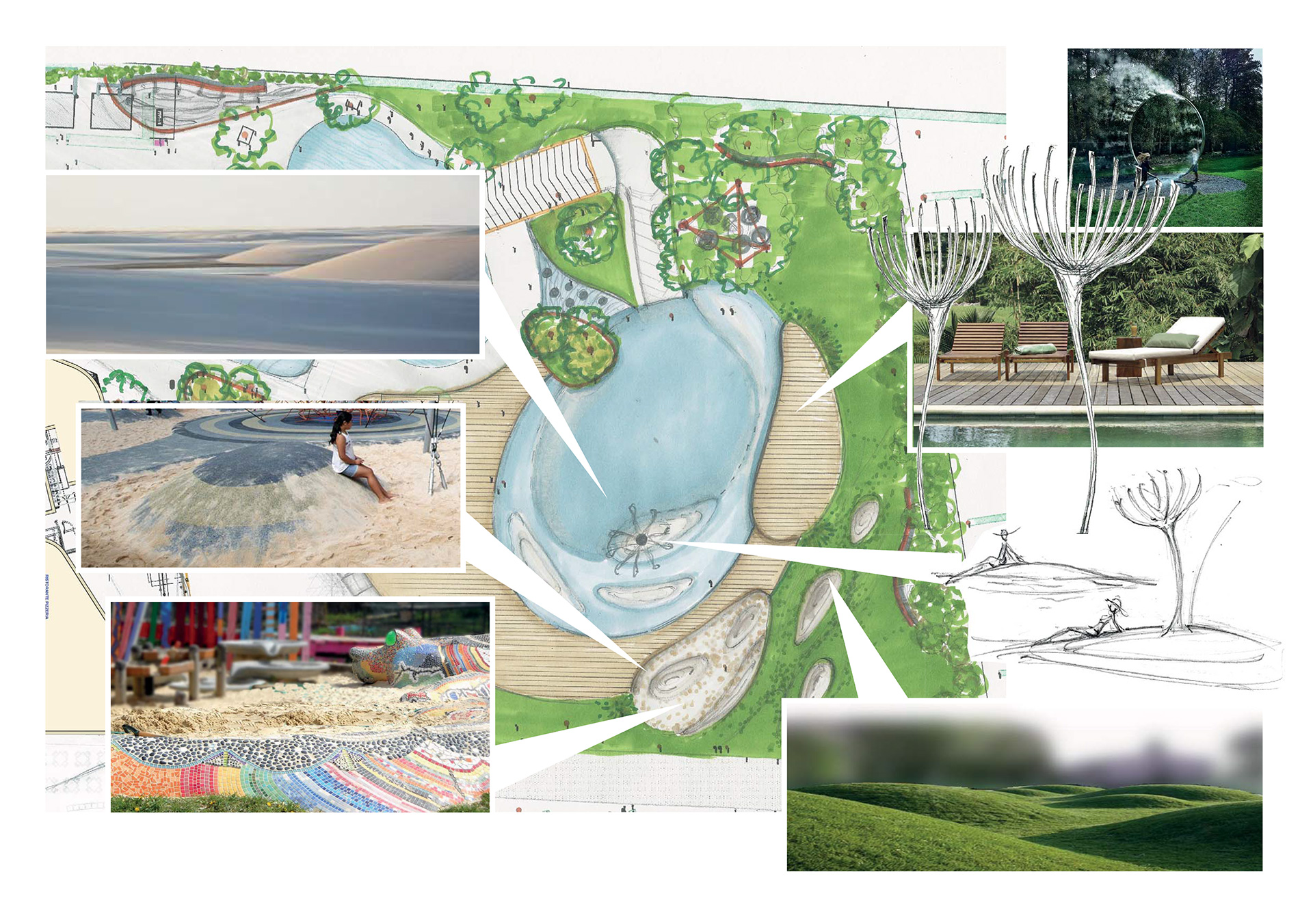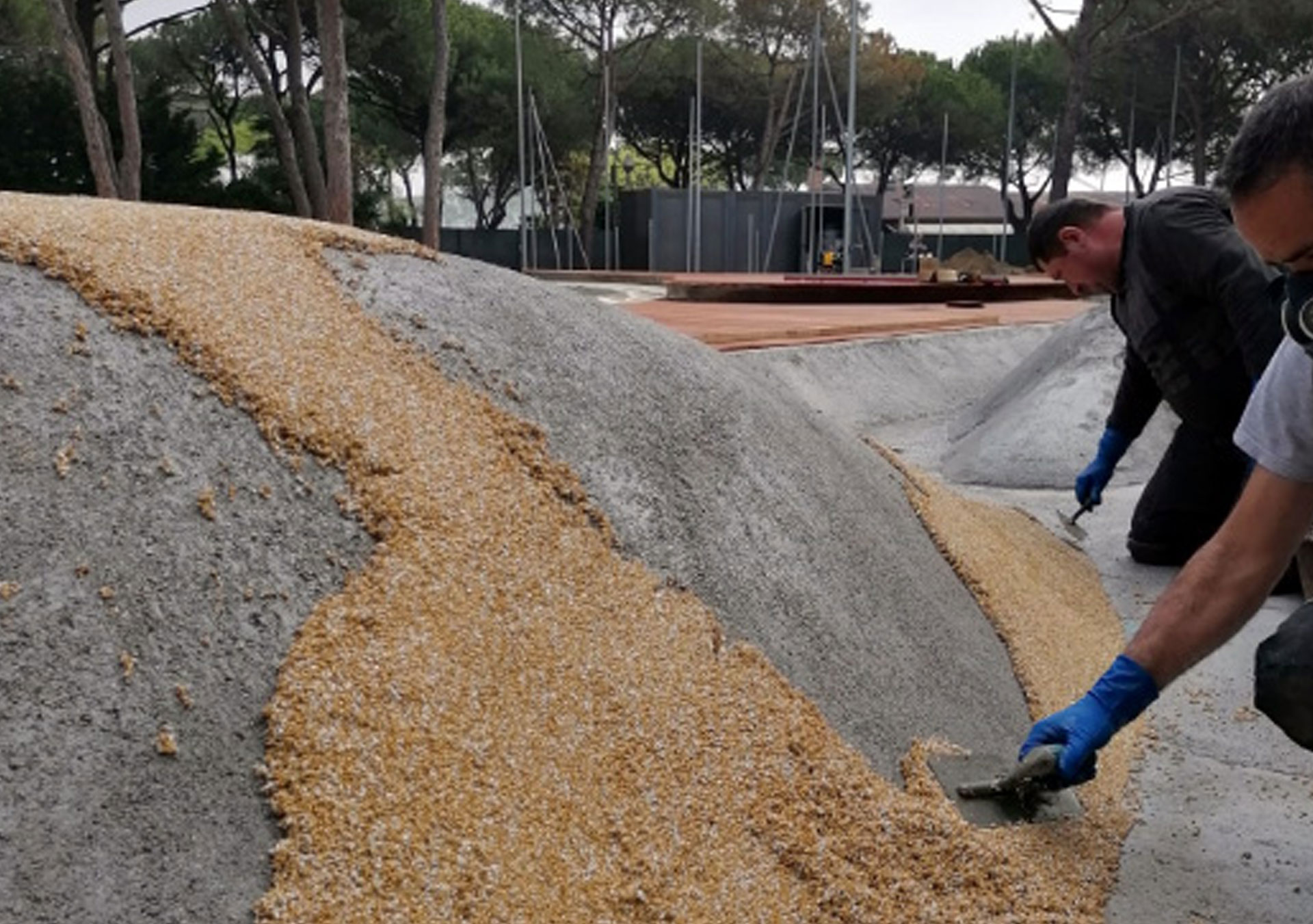 The new lagoon will host "The Tree of Mist" on one of the dunes inside. The artistic installation has a very suggestive scenographic effect. Nebulized water vapor will be diffused from the branches of the tree, which will cool the air on the hottest summer days. When the sun goes down, the RGB lights at the base of the work will also create a cloud illuminated by amazing lights that will not fail to catch the eye.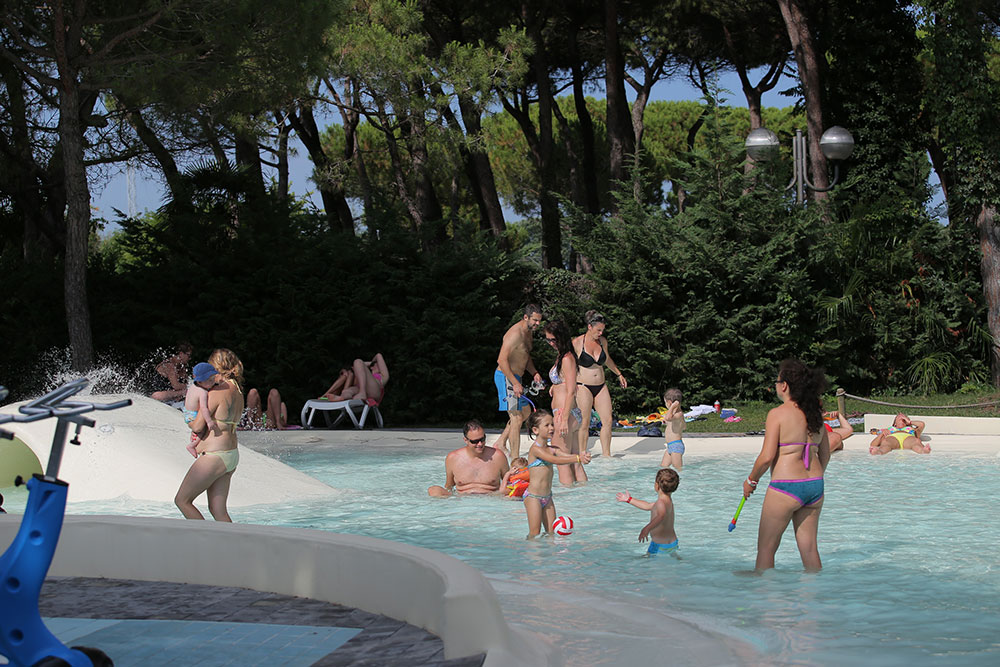 In the pool area there are also showers, where you can admire the mural by street artist Alessio-B. "The World is Ours" – the appeal to the younger generations to take care of our Planet – also represents the emblem of the new Waikiki Village. Natural Art Oasis: a new dimension in which Art and Nature come together for a new Open-Air holiday experience.
The sea, the sun, the beach
Beyond the sand dunes that protect the village, there is access to a wide beach of fine sand. From the terraces of the new Mobile Homes, surrounded by maritime pine trees, the panorama of Lido di Jesolo and the Adriatic stretches out in all its majesty. For the guests of the village, a free area and a fully equipped area are available on the beach for total relaxation under the sun. The stretch of sea and the beach of the Waikiki Village are ideal for children, gently sloping down to make entry into the water safer.
Have you already booked your 4-star holiday in nature? Discover now the options to make your stay unforgettable.