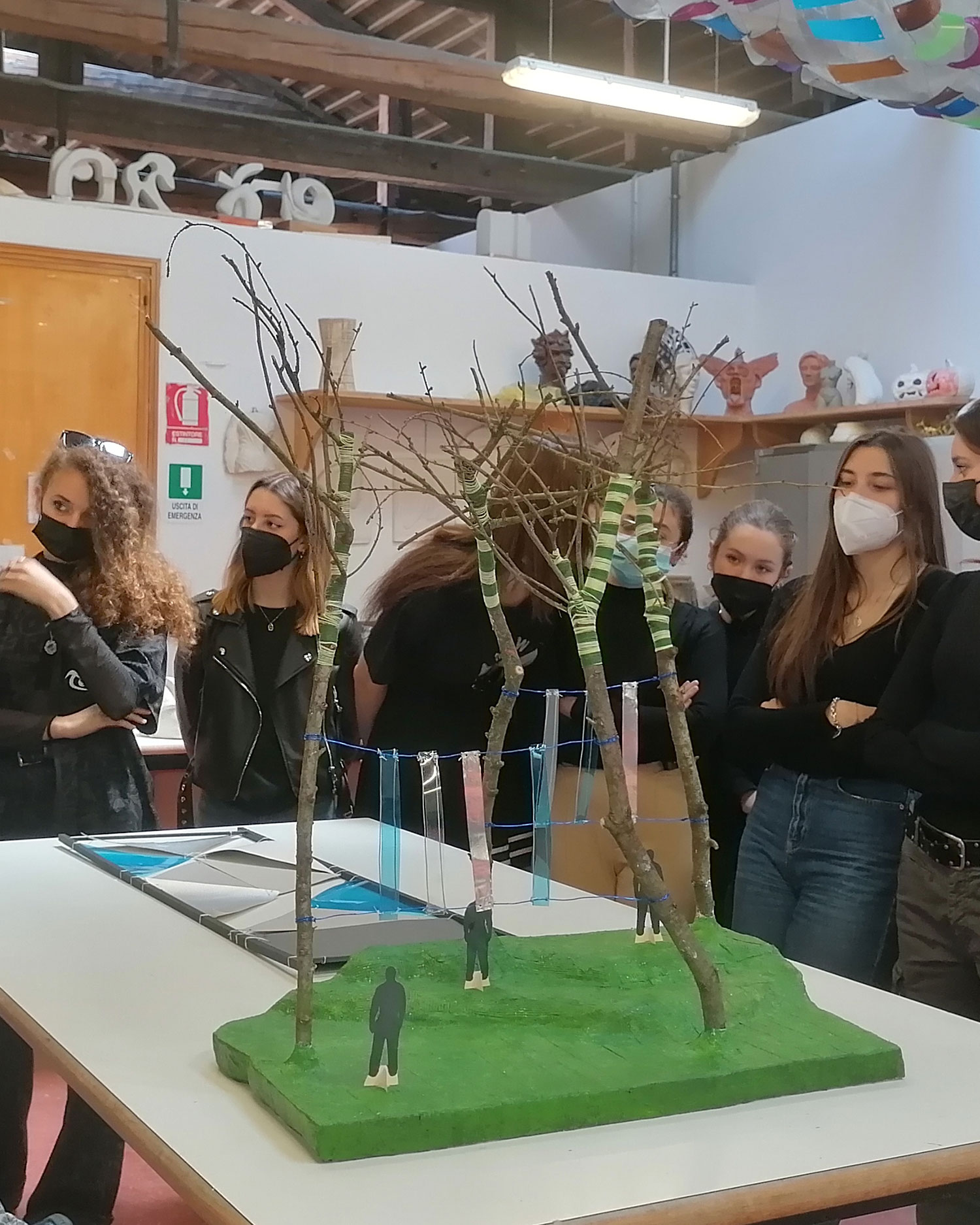 Liceo Artistico / Marco Polo
BIOGRAPHY
The path of the Liceo Artistico is aimed at the study of aesthetic phenomena and artistic practice. It favors the acquisition of specific methods of artistic research and production and the mastery of the relative languages and techniques.
It provides the student with the necessary tools to understand the artistic heritage in its historical and cultural context and to fully grasp its presence and value in today's society. It guides the student to deepen and develop the knowledge and skills and to develop the skills necessary to give expression to their creativity and design skills in the field of the arts.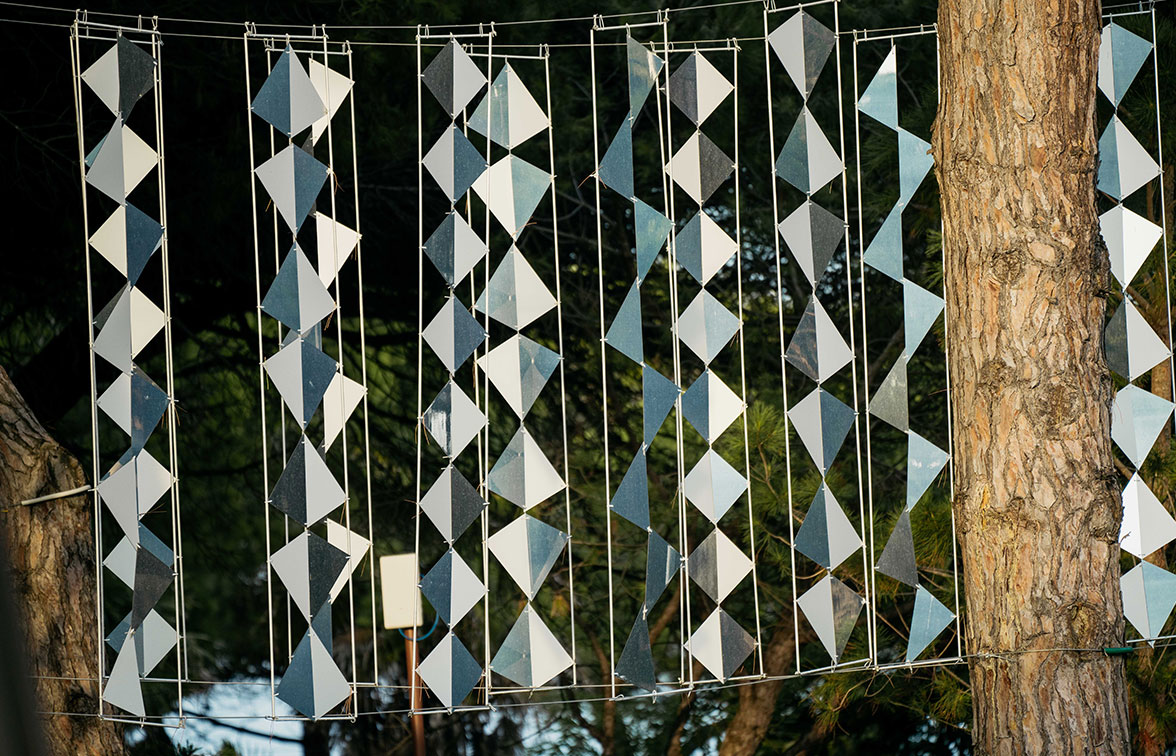 Description: hanging installation, geometric elements that define different compositions full void with vertical development.
Meaning: to explore the suggestion of the reflections of light on the water (reference to the swimming pool and the sea) and of the reflections in the leaves of the pine forest.
The reflection of light in a natural context, as a concept of mutability, constant, a fundamental element in life and in art.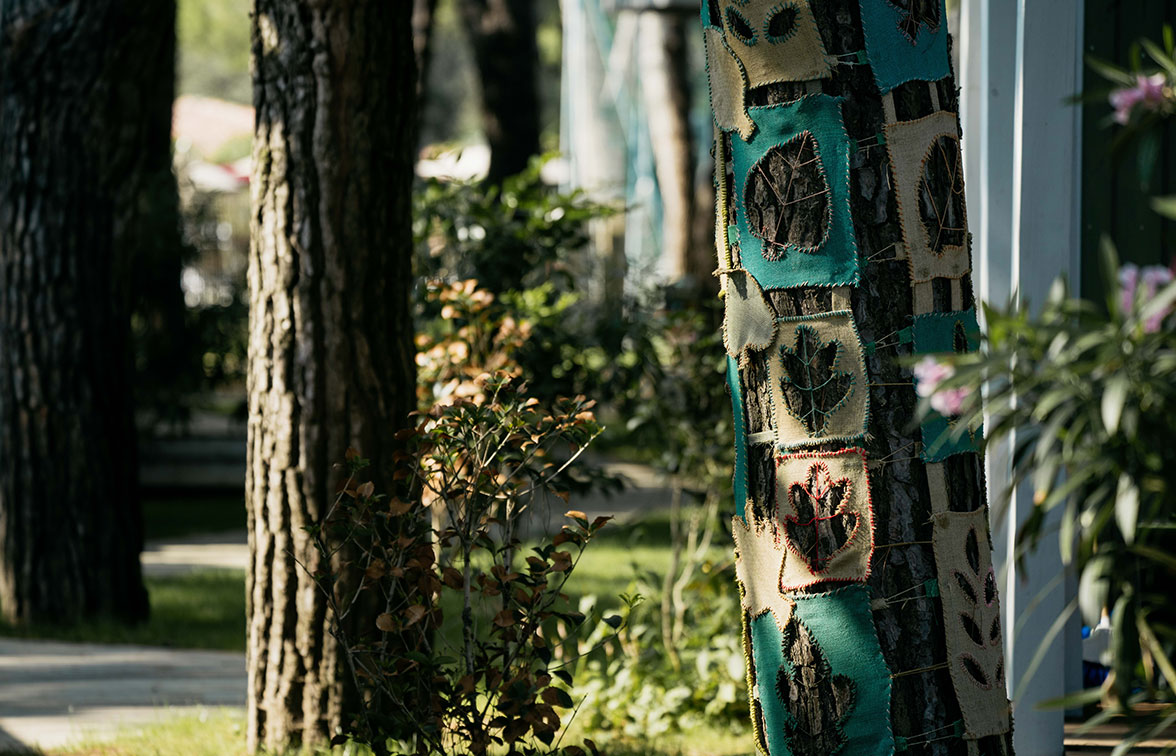 Description: jute coverings for trunks, made with cut-out modules, which represent stylized leaves, development of empty-full concepts.
Meaning: to remember how important trees are in climatic balance, suggesting the concept of "skin" as something that protects and allows exchange at the same time.
All the news from the Waikiki Village world. Discover the updates in real time in the News section.
Goodbye summer, see you soon! The summer has flown by at Waikiki Village. The music, the smiles, and the experiences we shared together still resonate in our minds. A special thank you goes to all guests who chose to spend their holidays

Waikiki Village in Jesolo offered an extraordinary experience for Ferragosto, thanks to three exceptional events. The day started with an engaging treasure hunt that brought together young and old in a challenge of clues and adventures. In the afternoon, the

Summer is near and the Waikiki Village season has restarted with particular attention to taste and good food. At the Kiki's restaurant, which directly overlooks the village's lagoon, you can taste specialties made for all tastes with an eye to