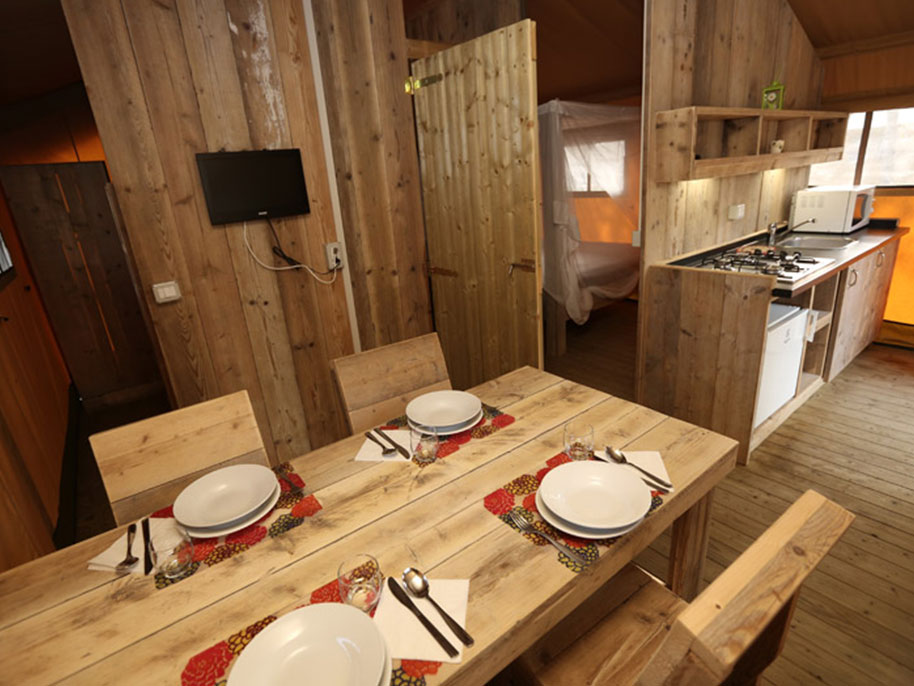 GLAMPING BEACH CLASSIC
Tent-lodge with high quality interiors, a private bathroom, dinette with fully equipped kitchen.
They are equipped with two separate bedrooms, one with double bed and the second one with a bunk bed.
Outdoor verandah.






EQUIPMENT
equipped kitchen
induction hob
fridge with freezer
microwave oven
electric kettle
TV
air conditioning / heating
bed linen, blankets and pillows
bathroom with shower
Covered wooden terrace with tables and chairs
parking for one car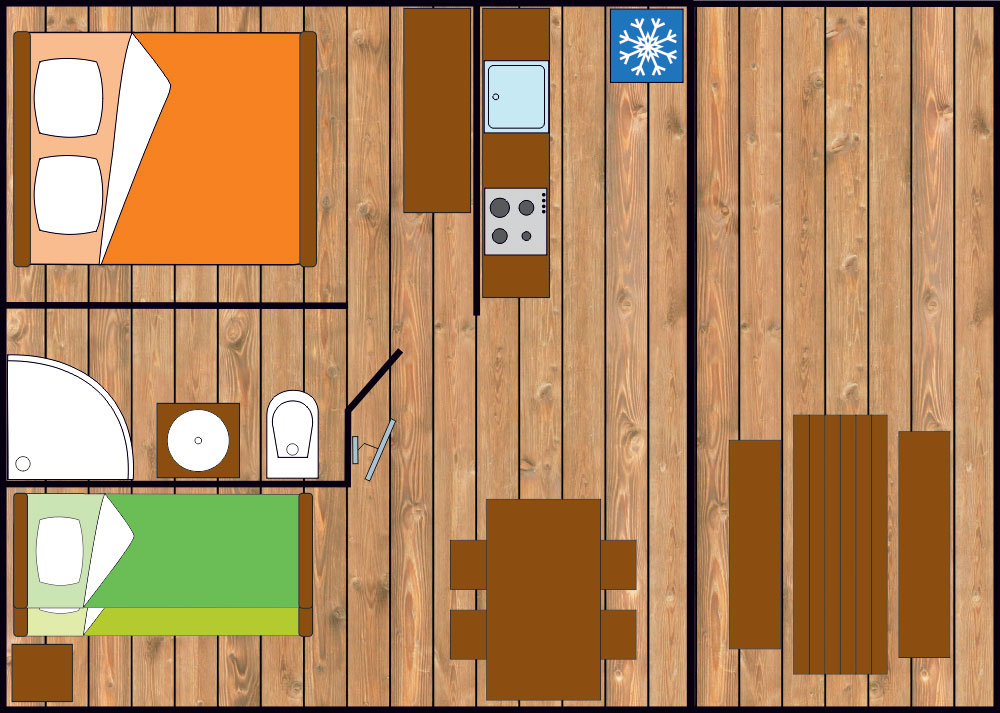 Would you like to request information?
Your message has been sent.
Find out the location of the accommodations
Share this Habitat with your family!
For a perfect vacation it is also important… to be connected. Technology is evolving quickly and tourism facilities have to keep up too. The Waikiki Village has made a must of this principle, ensuring its guests many hi tech opportunities,
FIND OUT THE MOST WANTED ACCOMODATIONS IN WAIKIKI VILLAGE
There is a whole world of unique places in Waikiki Village. Find inspiration for your next vacation and choose the accommodation that suits you best.