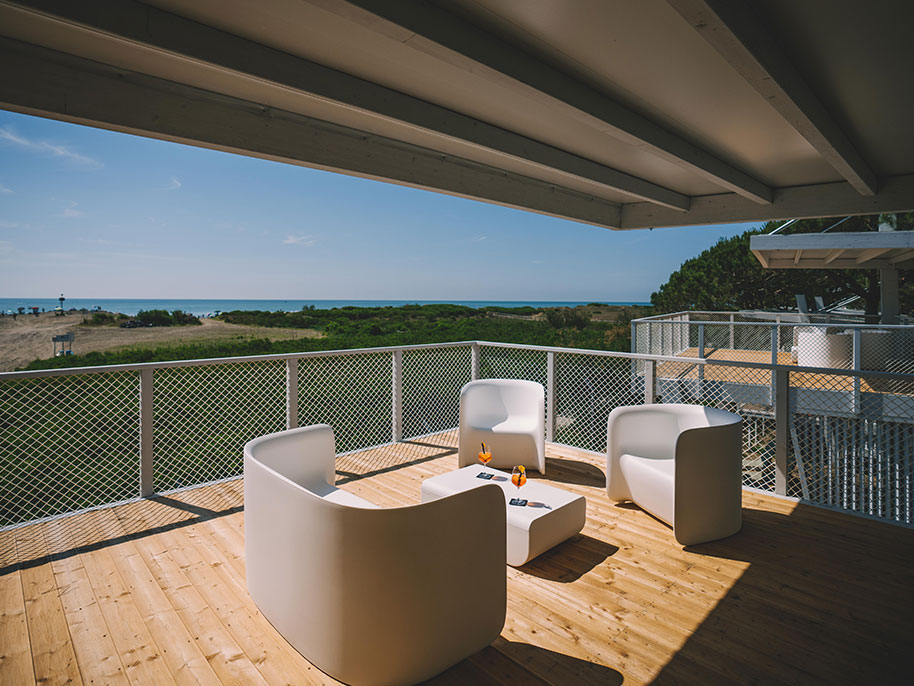 MOBILE HOMES KIKI AIR
A spacious mobile home with an stylish design, a veranda on two levels, to rise between the foliage of the trees and immerse yourself in the surrounding nature to enjoy a unique view: between the dunes and the sea, you can see the sun rise in a natural oasis.
The Mobile Homes KIKI AIR are 40 square meters and can accommodate up to six people. They have a double bedroom, a second bedroom with two single beds and a third raised bed, a fully equipped kitchen with induction cooker and fridge with freezer, a living area with sofa bed, two bathrooms with shower box, one with a bidet. Two televisions of 32 and 39 inches, dishwasher, microwave oven and electric kettle.
The large furnished outside structure consists of two floors: the 33 square meters of the ground floor and an elevated panoramic terrace of 28 square meters. The price includes air conditioning, bed linen, blankets, and parking space.







EQUIPMENT
equipped kitchen
four-burner induction hob
fridge with freezer
microwave oven
electric kettle
dishwasher
two TVs (32″ and 39″)
air conditioning / heating
two rooms
bed linen, blankets and pillows
bathroom with shower
second bathroom with shower and bidet
33 sqm terrace on two levels furnished with table, chairs and two sun loungers
covered elevated panoramic terrace of 28 mq with armchairs and small table
parking for one car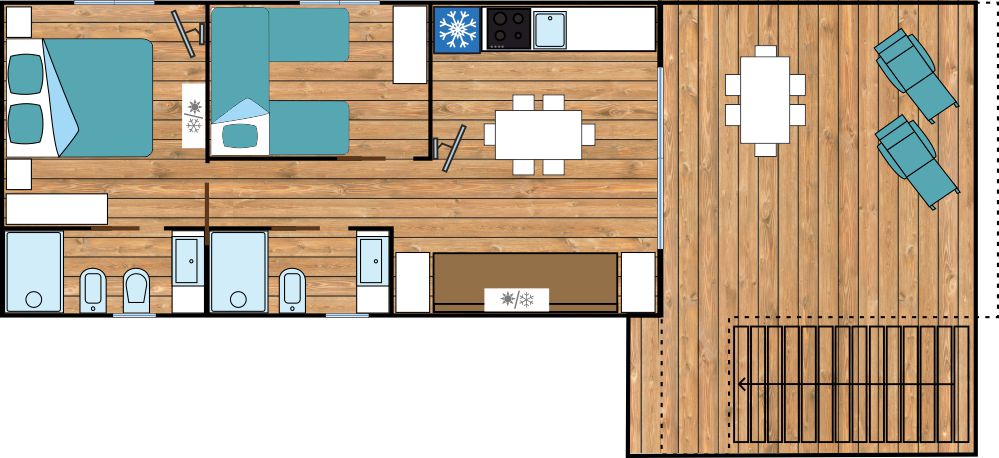 Would you like to request information?
Your message has been sent.
Find out the location of the accommodations
Share this Habitat with your family!
Goodbye summer, see you soon! The summer has flown by at Waikiki Village. The music, the smiles, and the experiences we shared together still resonate in our minds. A special thank you goes to all guests who chose to spend their holidays