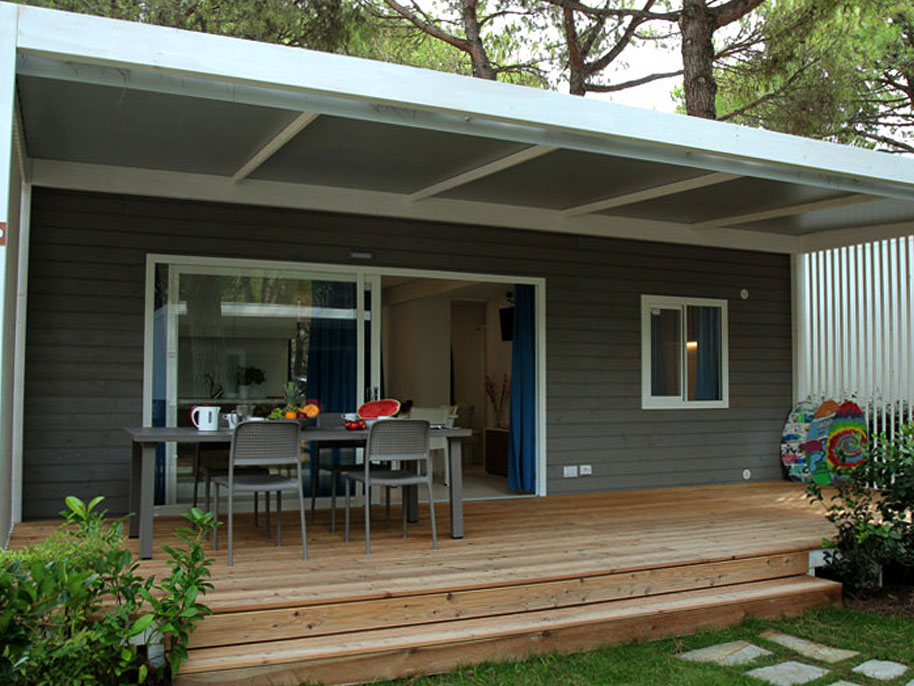 MOBILE HOMES WOOD SUPREME
Located in the centre of the campsite and surrounded by green cluster pines, the new Mobile homes Wood Supreme can accommodate up to five people in a comfortable and relaxing atmosphere.
Modern kitchen, living room, double room with private Wc, a room with two single bed and an additional bunk bed, bathroom with shower.
Large roofed outdoor verandah.








EQUIPMENT
equipped kitchen
induction hob
fridge with freezer
microwave oven
electric kettle
TV
air conditioning / heating
bed linen, blankets and pillows
bathroom with shower
second bathroom
Covered wooden terrace with tables and chairs
parking for one car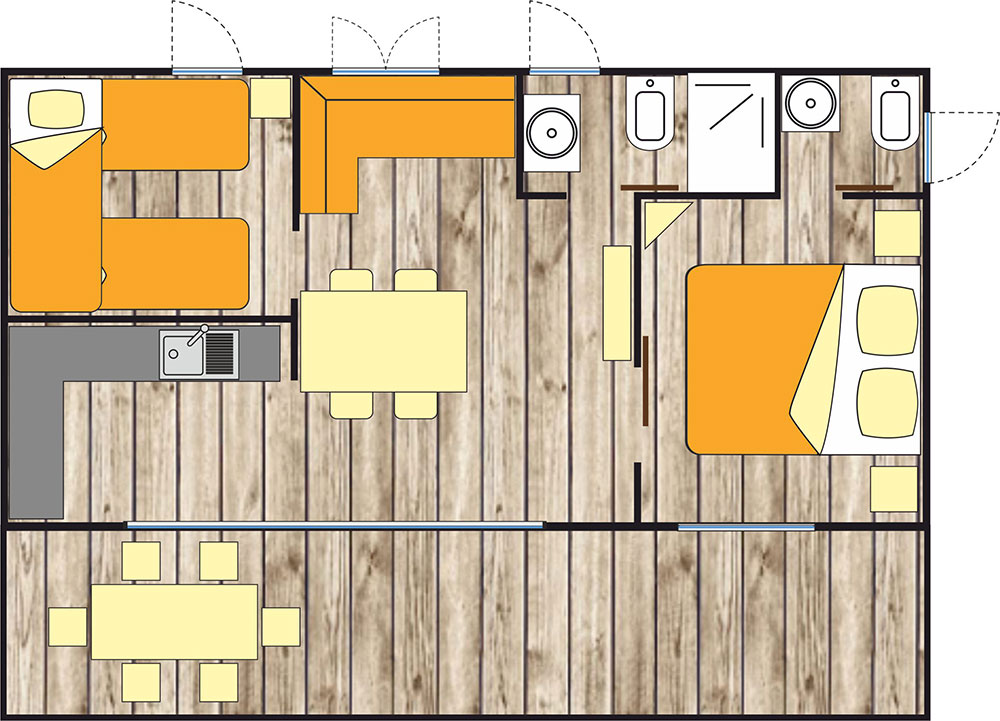 Would you like to request information?
Your message has been sent.
Find out the location of the accommodations
Share this Habitat with your family!
Goodbye summer, see you soon! The summer has flown by at Waikiki Village. The music, the smiles, and the experiences we shared together still resonate in our minds. A special thank you goes to all guests who chose to spend their holidays