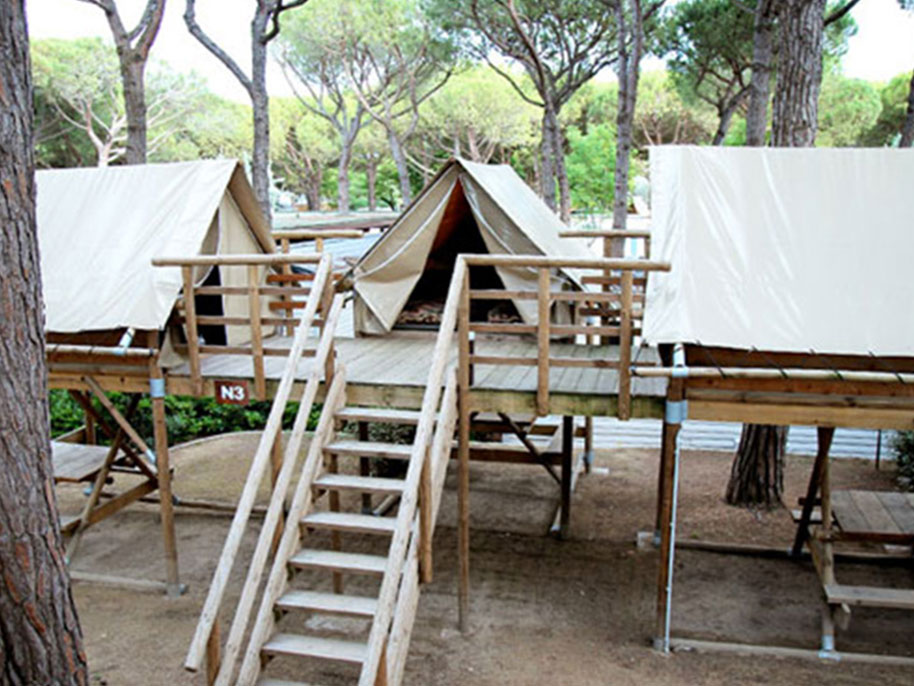 New concept for those who prefer a low-cost accommodation in touch with nature; each unit has a pic-nic table at the bottom and a sleeping area on the top.
Each block has 3 nest units which can be rented singularly.
FIND OUT THE MOST WANTED ACCOMODATIONS IN WAIKIKI VILLAGE
There is a whole world of unique places in Waikiki Village. Find inspiration for your next vacation and choose the accommodation that suits you best.
All the news from the Waikiki Village world. Discover the updates in real time in the News section.
The Waikiki Camping Village in Jesolo (VE) is about to inaugurate a 2021 season that promises to be full of sensational news. With the reopening on May 21 guests will be able to enjoy a renewed environment, awarded with a