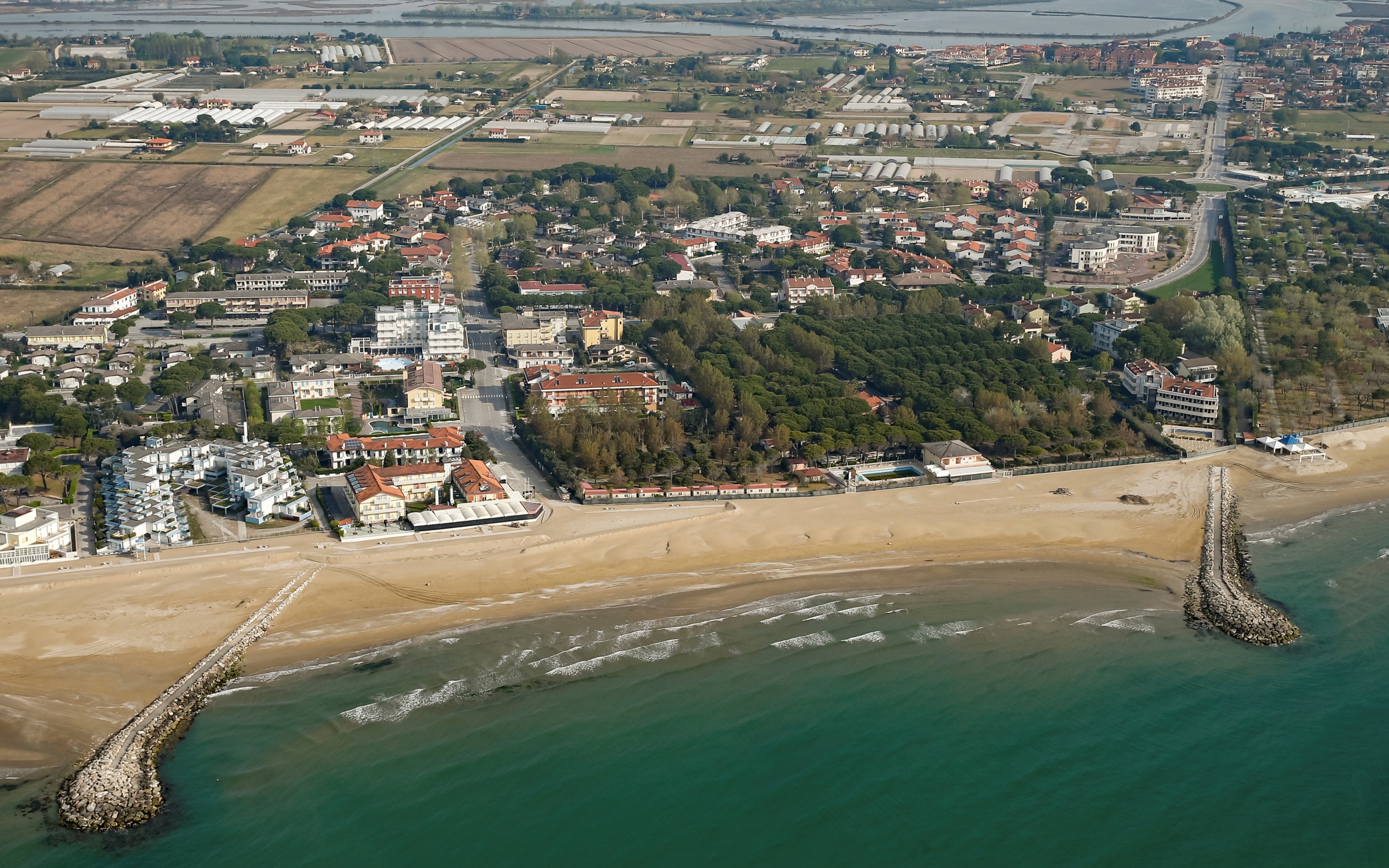 Jesolo to discover, 5 reasons to choose it for the holidays!
Jesolo in 2021 reconfirmed its position as a tourist destination among the most loved by European travelers. The city that hosts our Camping Village Waikiki has an invaluable natural landscape heritage, but its strength is the ability to adapt its services to the changing needs of tourists in the over the years.
What are travelers arriving in Veneto looking for to discover Jesolo ? Let's try to find out together.
Jesolo: top 5
1- A gold stripe
The Lido di Jesolo welcomes tourists with a breathtaking coastline. 15 km of fine golden sand as a new set to immortalize the unrepeatable moments of your holiday.

2- Jesolo, green mobility
Jesolo has made green and intelligent mobility the flagship of the city. 500 km of cycle paths make travel faster and safer for all tourists who choose the bike as a means of transport. At the reopening of the Camping Village Waikiki don't forget that for the guests, the e-bike with pedal assistance !

3- Crazy for shopping
Did you know that Jesolo has the longest shopping street in Europe? With its 13 km in length, the large stores of the most famous brands and small and large boutiques, Jesolo is waiting for you.
4- The coolest nightlife
Are you looking for a restaurant or a place to spend a different evening? There are more than 600 at your disposal, you will be spoiled for choice. But if you prefer to be comfortable, you won't even have to leave our glamping paradise: the Kiki Restaurant is waiting for you!
5- The most anticipated events in Jesolo
The city hosts small and large unmissable events all year round. You can come and listen to your favorite singers in concert or watch the sensational shows of the Frecce Tricolori , pride of the Italian Air Force . There are also numerous cultural events, ranging from dance to literature, from cinema to theater. An exceptional place, however, is dedicated to sporting events: sailing, triathlon, golf, go-karting, beach soccer, marathon, combat sports … Don't be satisfied with watching sport on TV, come and experience it live!