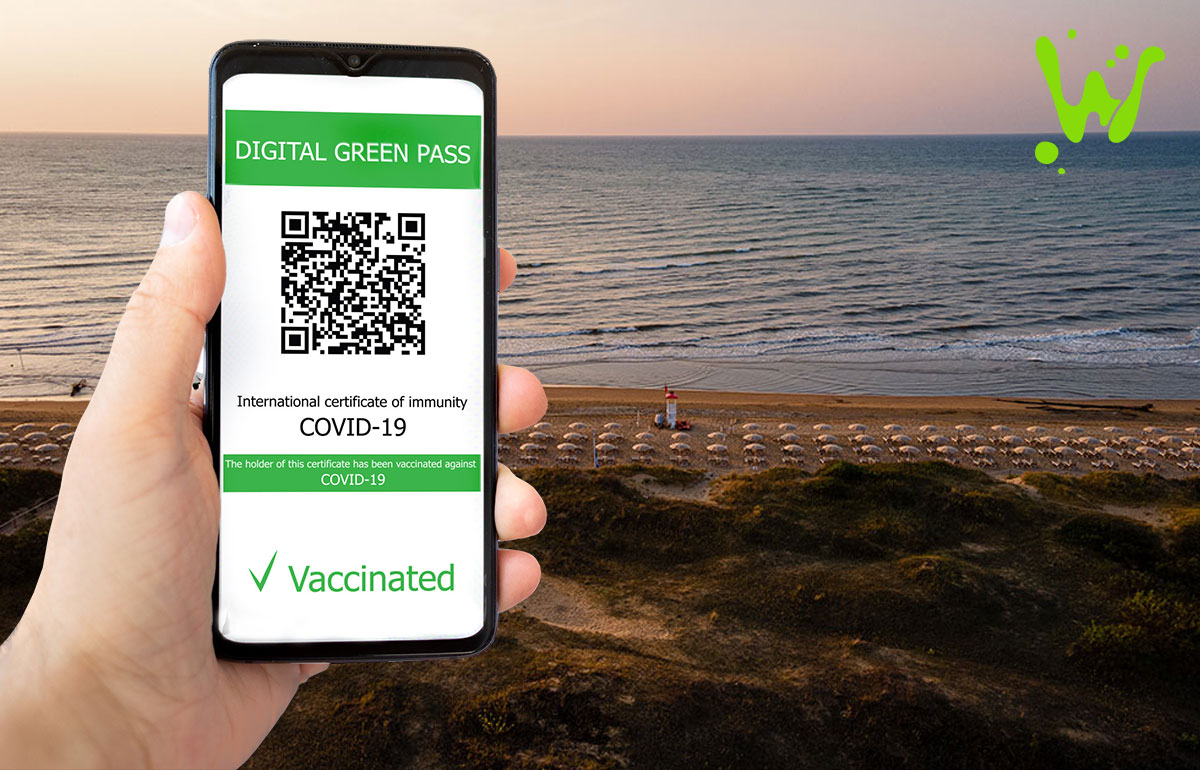 Waikiki Village and Green Pass: all the information you need
You are probably wondering whether from August 6th you will need the Green Pass for your holiday in Waikiki, that is, the "COVID-19 Green Certification", which by reading a QR code certifies one of these three conditions:
that the owner has received the vaccine against COVID-19
that the owner has obtained a negative result of a Covid-19 test in the last 48 hours
that the owner has recovered from COVID-19 in the last 6 months.
Can I stay at Waikiki and use all the services?
Possession of the Green Pass is neither required for your stay in Waikiki nor for the services such as swimming pools, entertainment activities and restaurant, both indoors and outdoors. Alternatively, in the restaurant you can take advantage of the take-away service that will allow you to taste the dishes of our kitchen comfortably on the terrace of your accommodation. For your dinner under the stars, the Waiiki Restaurant has a large outdoor area of ​​550 square meters, in front of our brand new swimming pool.
How will my vacation change with the introduction of the Green Pass?
To spend your vacation at Waikiki, the Green Pass is not required. To get information on possible outside visits, please click here https://www.dgc.gov.it/web/ and you will find answers for all your needs. In general, the Green Pass is compulsory for all indoor restaurant services, shows, events and sports competitions, museums, institutes and cultural sites, indoor swimming pools, gyms, wellness centres, fairs, festivals, conferences and congresses, amusement parks, cultural and leisure centres, arcades, and casinos. We remind you that the Green Pass is never compulsory for children under 12 years of age.
For any further information, do not hesitate to contact our office by phone on +39 0421980186 or by email (click here for contacts).