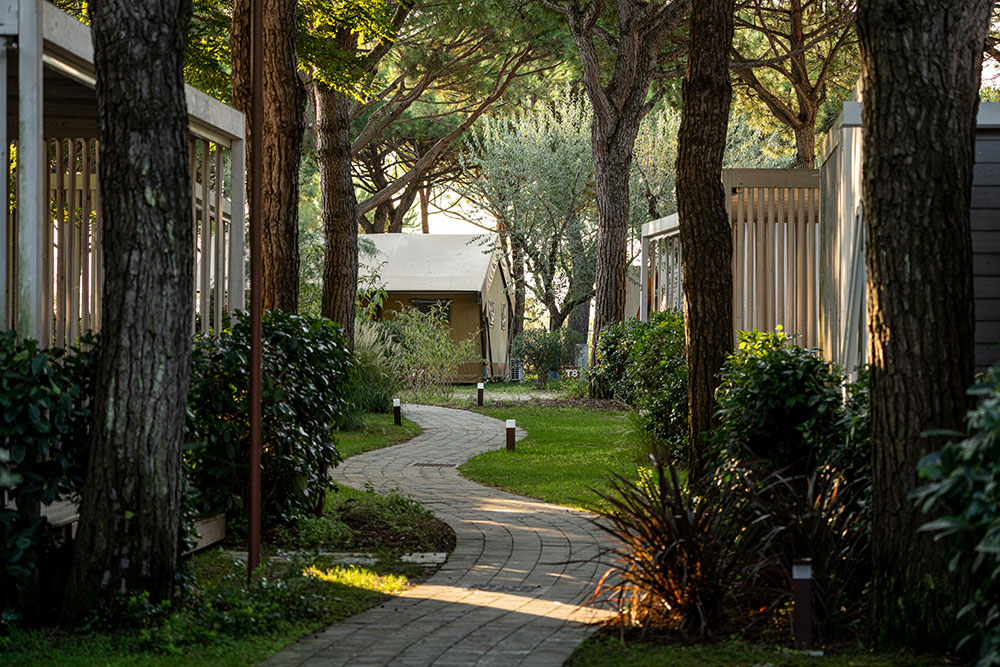 Glamping, 5 Reasons to Choose a Waikiki Vacation
The summer holidays ended a month ago, yet the echo of the 2021 season is still very much alive. On social media, many of our guests have already expressed their desire to return to Waikiki Village for next summer's holidays. What makes a " glamping " holiday in our Natural Art Oasis unmissable? Let's find out together!
Glamping: the top 5 for choosing us
1 – Contact with Nature
We live in a hectic world where we are not always able to disconnect from urban reality to find ourselves in the harmony of nature. The forest of maritime pines, the fine sand, the expanse of the Adriatic Sea that welcomes the waters of the mouth of the Piave river. Green, gold and blue will dominate your holiday.
2 – 4-star comforts
To live in nature it is not necessary to give up comforts. A good sleep, a sheltered environment, everything you need to enjoy a good meal or just an evening lounging in front of the TV. The Mobile Homes and the glamping accommodations of the Waikiki Village are equipped with new generation appliances to guarantee you freedom, comfort and autonomy in the way of enjoying your holiday. Do not forget the wide range of ancillary services, from the minimarket to the take-away of the Kiki Restaurant, to always give you a wide range of choices.
3 – Fun for everyone
Sports, fitness, music and entertainment for all ages. Kids, teens and adults have a wide choice of activities to socialize and have fun with while on vacation at Waikiki!
4 – Your world in the Village, a world of possibilities outside
The Waikiki Village offers you everything you need to enjoy an unforgettable holiday , but around there is a whole world to discover! Jesolo is confirmed year after year as one of the most popular tourist destinations for European travelers who spend their holidays in Italy . The city hosts major events and has museums of great interest and boutiques of the most famous brands. You can explore the city on one of our pedal assisted bike , or take advantage of the numerous links to visit Venice .
5 – Not customers, but guests
The attention of the Village towards tourists who choose to spend their summer holidays with us is a spontaneous and natural act. Our prize? The loyalty of our long-standing customers who continue to choose us year after year, even after 20 years.