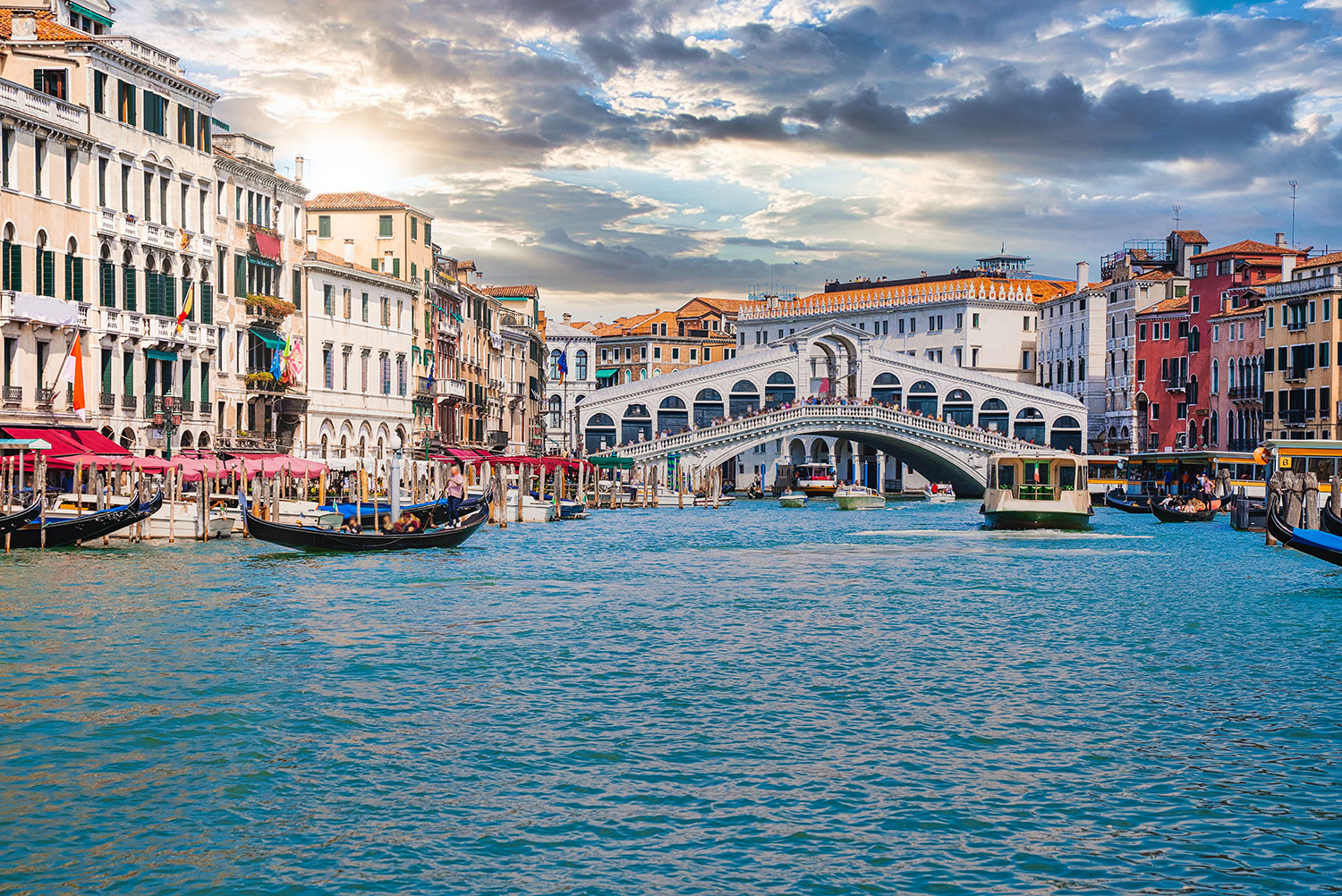 In Jesolo the vacation where sea joins art
Sea, relaxation and nature or a journey to discover the wonders of art? By choosing to spend your vacation in a strategic location, you can avoid this either and enjoy a rich and relaxing stay at the same time.
Less than an hour's drive from one of the Italian capitals of art, Venice, where every corner conceals world-famous masterpieces, and not far from Trieste and Verona, the Waikiki Village of Jesolo turns out to be a strategically perfect point to satisfy the passion and curiosity for art and culture without giving up a regenerating summer with beach, swimming pool, flavors and scents of nature.
The perfect vacation, therefore, could start from the comfort offered by this village that allows you to stay in the latest generation habitats, elegant and equipped with every comfort, with enhanced wi-fi and services in step with the times and then dedicate yourself, when we wish, to exciting cultural routes. The ideas are many: beach in the morning and Piazza San Marco in the evening or Miramare castle in the day; relaxing morning in the pool and then music at the Verona Arena; a visit to the Bassano del Grappa bridge, tasting the most famous spirits in Italy or, why not, a trip to Padua … Everything is possible and comfortable and then return to cool off with a drink by the pool or enjoy a magical evening among the refined flavors offered by the cuisine of the Kiki Restaurant.
The proximity between Jesolo and Venice is also strategic for those who want to take advantage of the rich summer calendar of art exhibitions related to the Venice Biennale or for fans of great cinema. From 31 August to 10 September, in fact, the Lido of Venice hosts the International Film Festival and attracts cultural and entertainment figures from all over the world. In any case, it is not always necessary to go to the city of gondolas to breathe art.
Jesolo itself offers a rich program of shows, exhibitions and events and the Waikiki Village is a real open-air art gallery and for this reason it is defined as Natural Art Oasis. In addition to the avant-garde structure which itself represents a work of design, the mobile homes of the village become home to the photographic exhibitions of Anna Socci and Sonia Uniati; in the green spaces there are the e-gardening installations of the architect Simona M. Favrin that blend with nature creating a harmonious but distinctly contemporary atmosphere. The murals by street artist Alessio B. celebrate the village's eco-friendly philosophy through pop art and the characteristic yarn bombing creations "dress" and color the trees, giving the pine forest a unique look. Discover all the details for a perfect holiday.